news
Curious about what we are up to? Read our latest news below! Stay up to date and follow us on LinkedIn.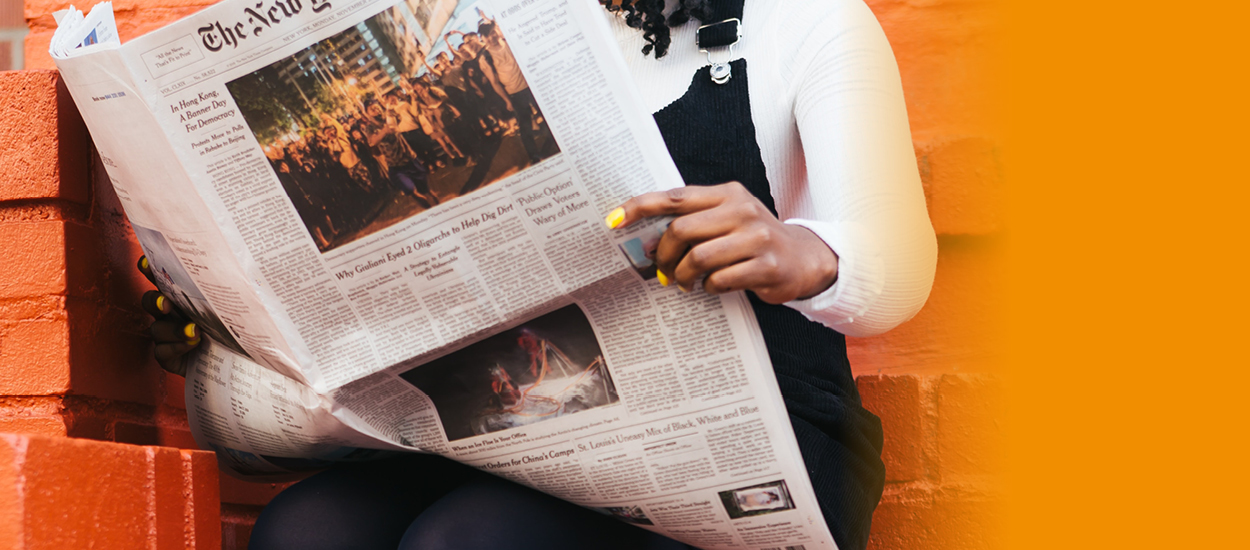 02-10-2022
Moldflow breakfast session
We presented our Moldflow Toolbox at the MAIT breakfast session on October 14th. Next to our presentation several other, interesting topics were presented:
MAIT presents the highlights of the new Moldflow release 2023.
Hahn-Schickard shows a method to detect and compensate process variations.
Detagto shares their smart traceability method to identify objects with a "digital fingerprint".

24-05-2022
get your Moldflow toolbox trial version
Do you use #Moldflow in your day-to-day work? What if you could save time on your daily assignments? With our Moldflow Toolbox, you could save up to 8 hours per project, improving your work's overall quality.

Want to know how? Check out our video highlighting the effectiveness of the Toolbox! Instead of spending time on repetitive tasks, you can now focus on the important things. Get your personalized trial version today!

24-03-2022
meet Michal
Our first remote employee! Michal is currently living in Prague and started working at CodePS as CAE engineer. He has experience in automotive, aerospace and energy industry helping create safe and efficient products. His work mission to shorten development time and increase product quality using simulations. Next to work he likes to sail, hike and travel, he is looking forward to discovering the Netherlands around his work visits.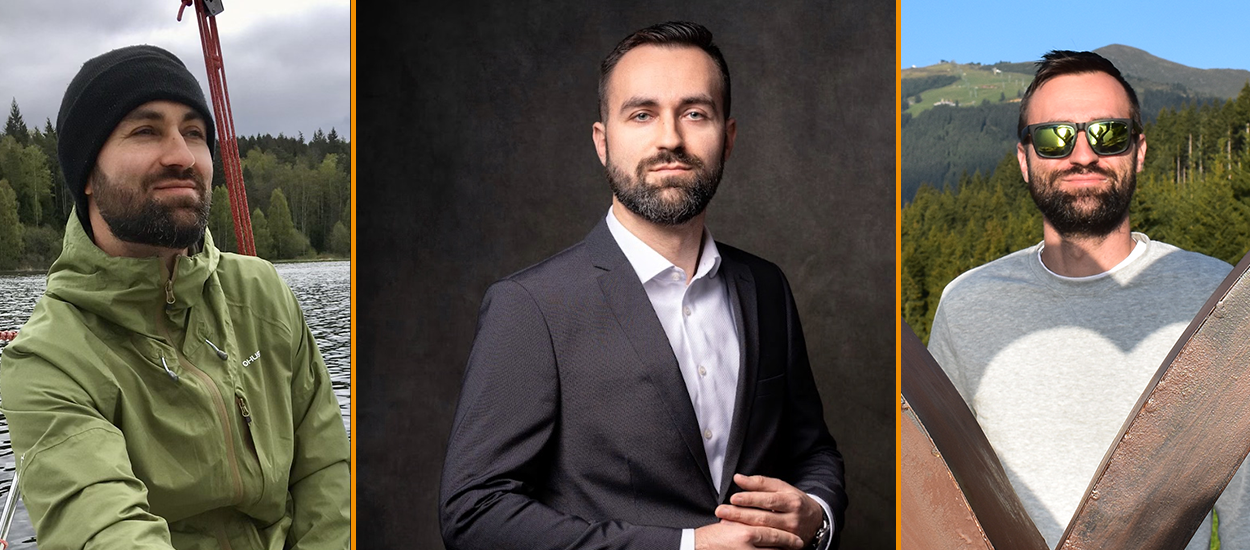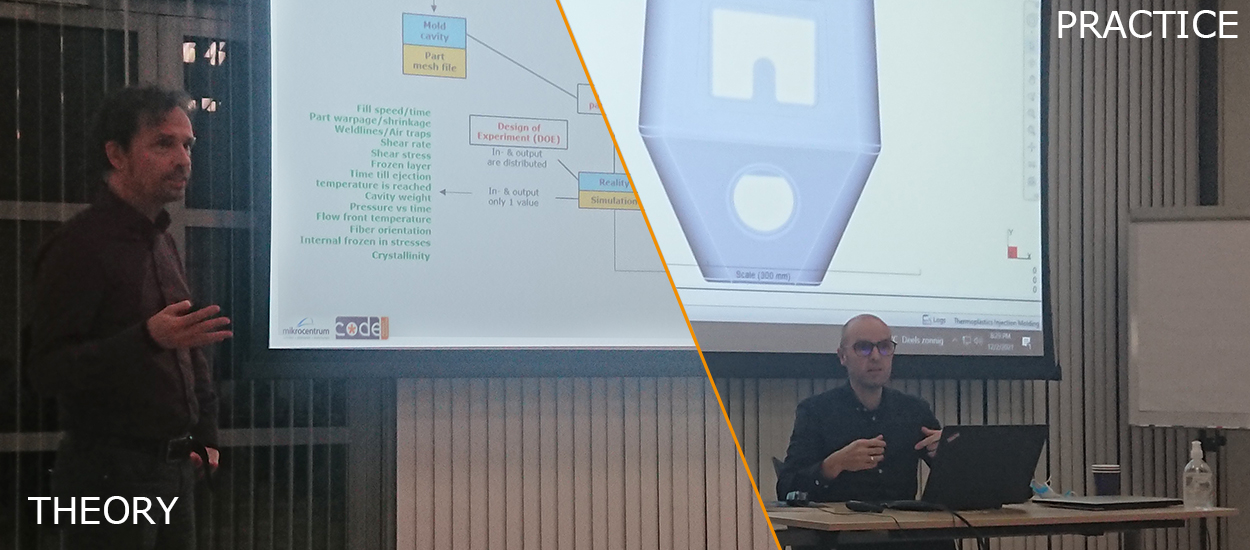 01-02-2022
Moldflow automation
Are you wasting time in Moldflow? Or just want to be more efficient in your work? Our Moldflow Toolbox was created to automate repetitive tasks. This saves up to 8 hours per project, giving you time to focus on the important things. The video shows how to create a full project report in less than 5 minutes - something that can easily take half a day, if not automated. Want this customized for your company? Contact us!
17-12-2021
getting inspired by students
Today our design engineer, Nine Klaassen, visited IPO Hogeschool Rotterdam. Where 10 students presented their concepts on how to entertain children in a car, so their parents can focus on traffic and bring them home safely. Nine: "I saw some wonderful concepts, where the imagination of children is boosted or where they playfully learn something. It was very nice to see their hands-on approach and mock-ups, just like we like it Code Product Solutions."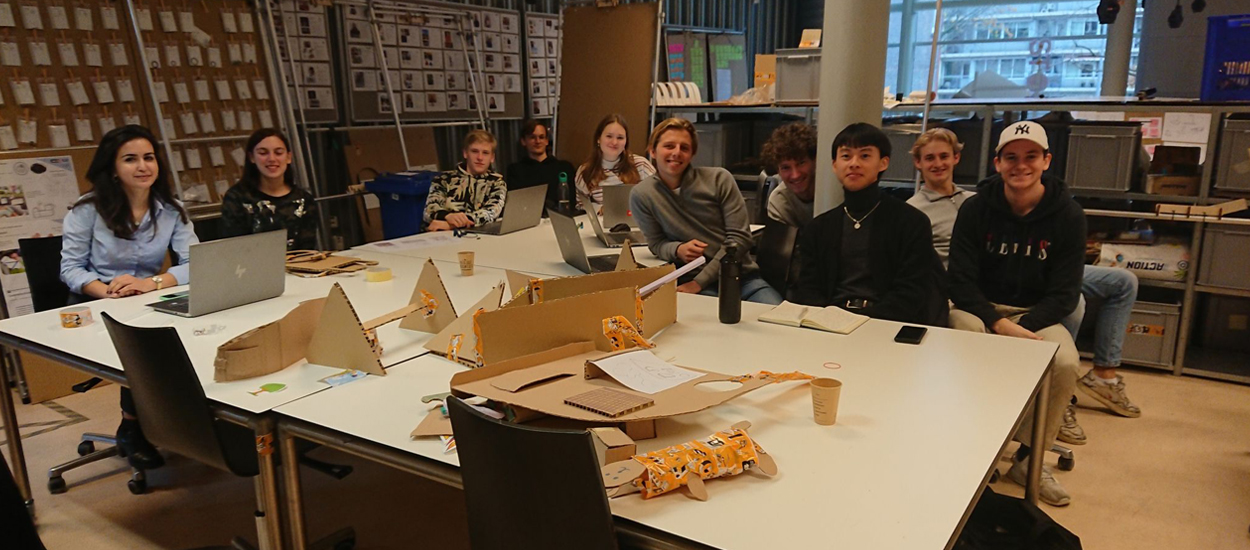 07-12-2021
meet our new simulation engineer
Kyron Pijpers has a fresh mechanical engineering diploma from the TU/e. His profile is a perfect match with our 'simulation driven design' method. He learned both about CAE and about CAD and joined the Solar car team of the TU/e. There he focused on failure mechanisms in Carbon fiber reinforced plastics. You can see the fit right?

Kyron will focus on Ansys projects, Matlab and Python programming. And he is looking forward to the CodePS yearly cycling tour in Limburg.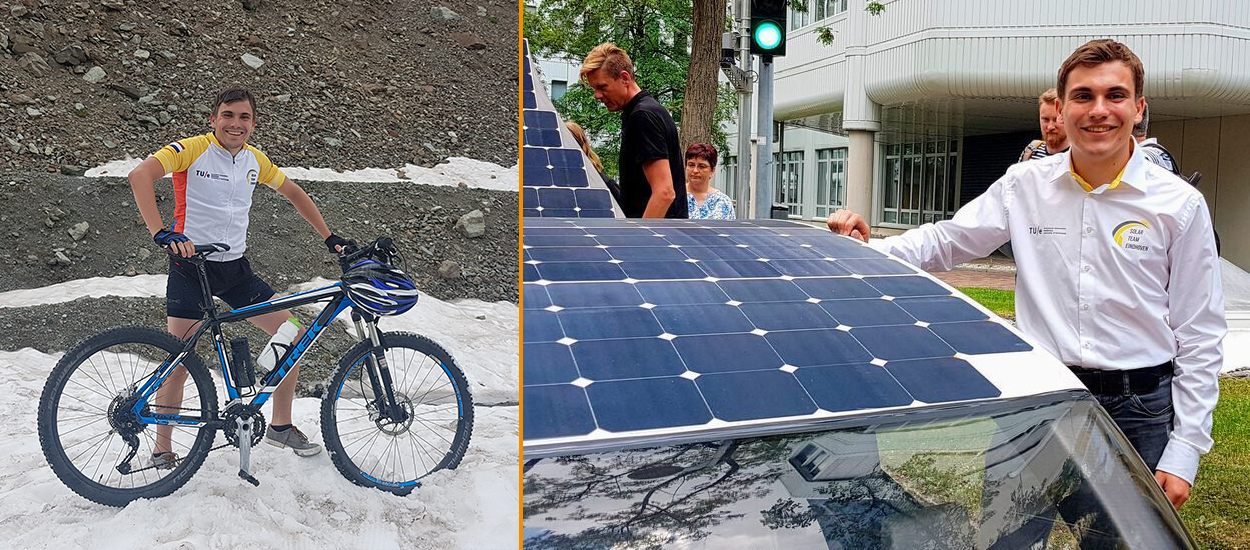 06-10-2021
lightweight multi-material gearbox housing
Checkout this nice case video. A housing form aluminum overmolded with fiber reinforced plastic from Polyscope Polymers BV. With integrative simulations we ensured the best performance of both materials (with their individual thermal and mechanical properties). We performed an injection molding simulation to identify filling or warpage risks. Afterwards we transferred the fiber orientations to a mechanical simulation analyzing the mechanical behavior of the part in a high level of detail, considering also local effects. This approach resulted in 30% less weight, 30% less emissions and a cost-effective solution.
 
Special thanks to Flanders Make and Interreg Europe Meuse-Rhine for this interesting project.
17-05-2021
working from home
Welcome to our home offices. Although we miss our coffee breaks and playing table soccer we have found our new way of working. Since Covid-19 we introduced a daily online start-up. This way everyone knows what the other colleagues are working on. It helps to feel involved, gives room to ask for support and it helps to plan the day. Something to keep when we are allowed back in the office.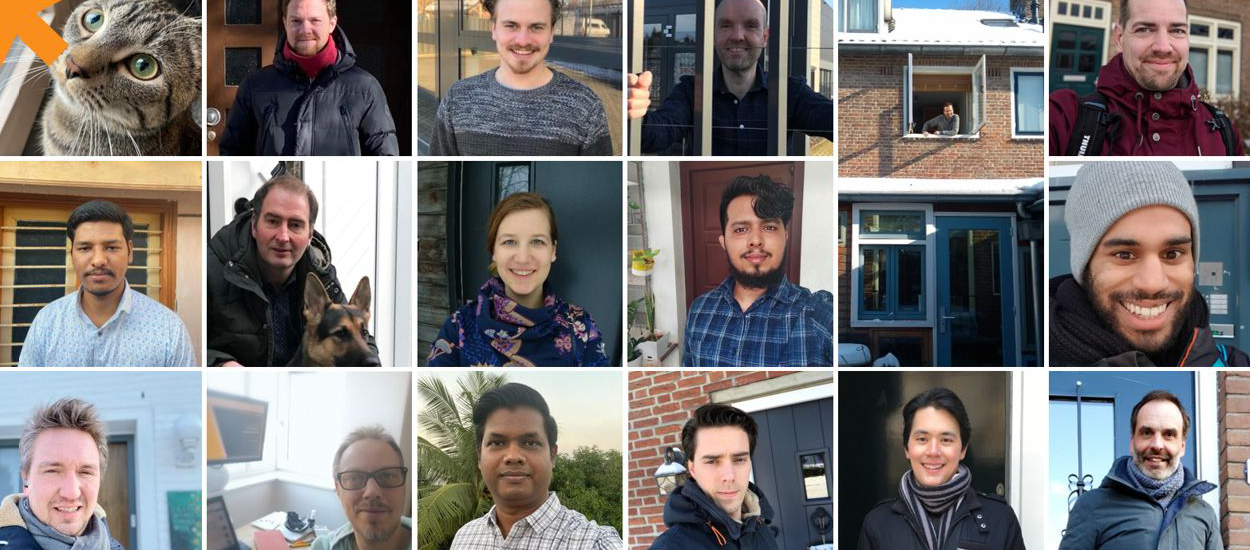 16-05-2021
hello halo
Can you spot what Tim, Dion and Harold are wearing? It's the new Hello Halo, a wearable to make work more safe during Covid-19, designed and developed by CodePS and partners. Smart distancing is essential in keeping Covid-19 exposure to a minimum and your environment safe. Hello Halo provides your company with a precise, objective and ready to use tool to make smart distancing work. Besides its technical performance, user-friendliness and wide array of features & customization, Hello Halo aims for climate positivity and is circularly designed and engineered.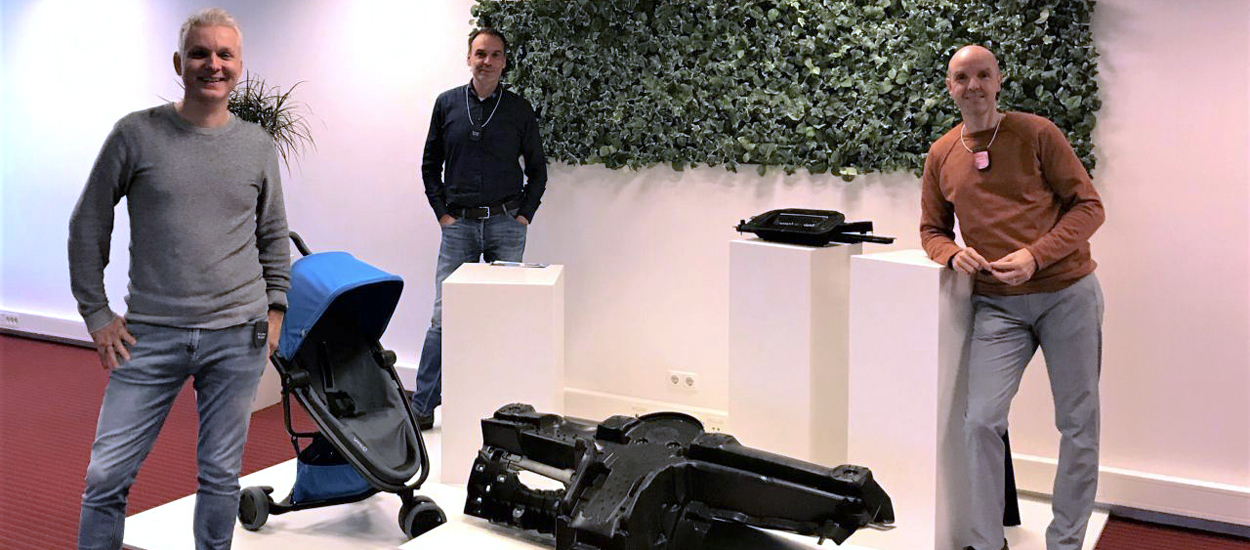 16-03-2021
how to keep your collegues awake?
How to keep everyone involved during a long digital meeting? We put some easter eggs in our monthly Q-time meeting. Every couple of slides a 5 second exercises popped up. Laughs and a good feeling guaranteed! #microbreaks #homeoffice #teamspirit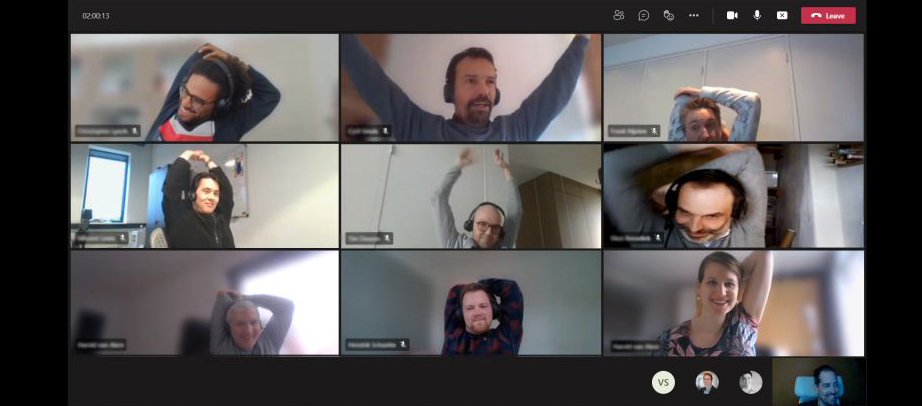 27-05-2020
join to create a circular economy
Together with Swandoo, we have started a project to analyse how child car seats can be redesigned to fit a circular business model. That way we can contribute to a circular world.
01-05-2020
magazine Feature: faster plastic product development
The development cycle of plastic products can be shortened significantly by using a simulation-driven design approach. The Dutch magazine Kunststof & Rubber wrote an article about Code Product Solutions' method.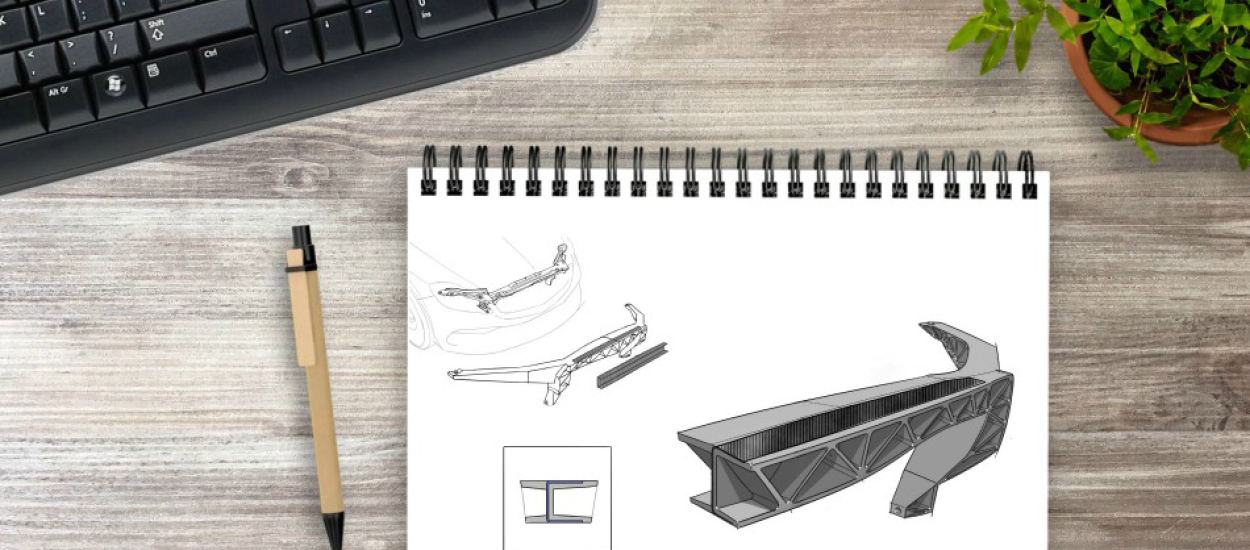 31-03-2020
steps towards circular economy
A Circular Economy is not something you can achieve alone; the whole production chain needs to be involved. That is why we have started our journey towards CE with a graduation project. Welcome, Bente!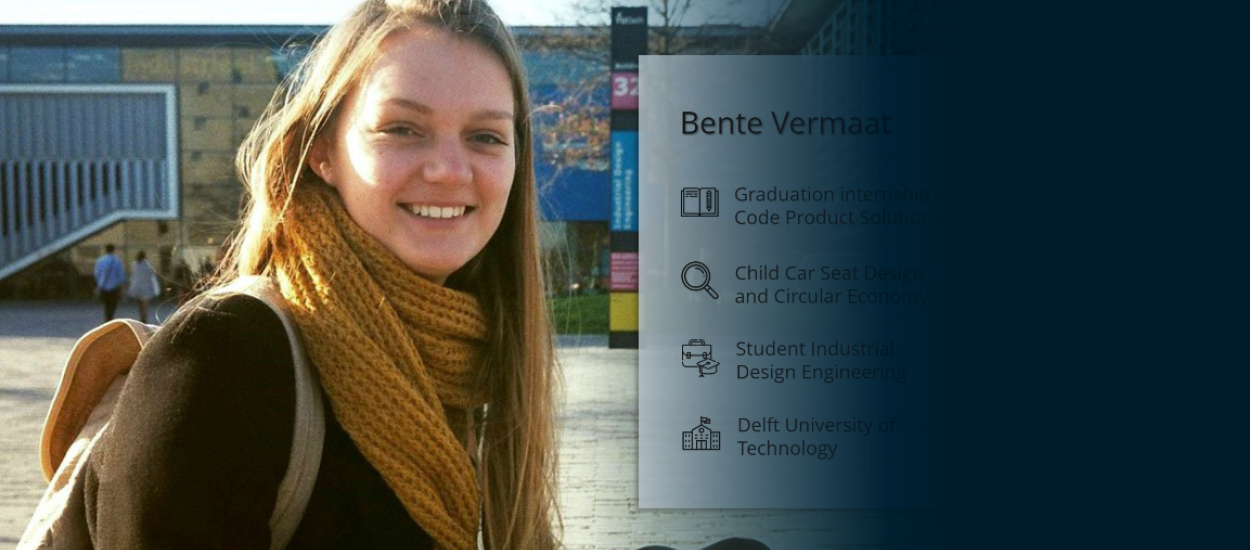 19-03-2020
video call bingo
Video calls work great! No matter how well everyone's adjusted now, some recognisable struggles will always pop up. Take a look at the video call bingo to see which ones you can tick off!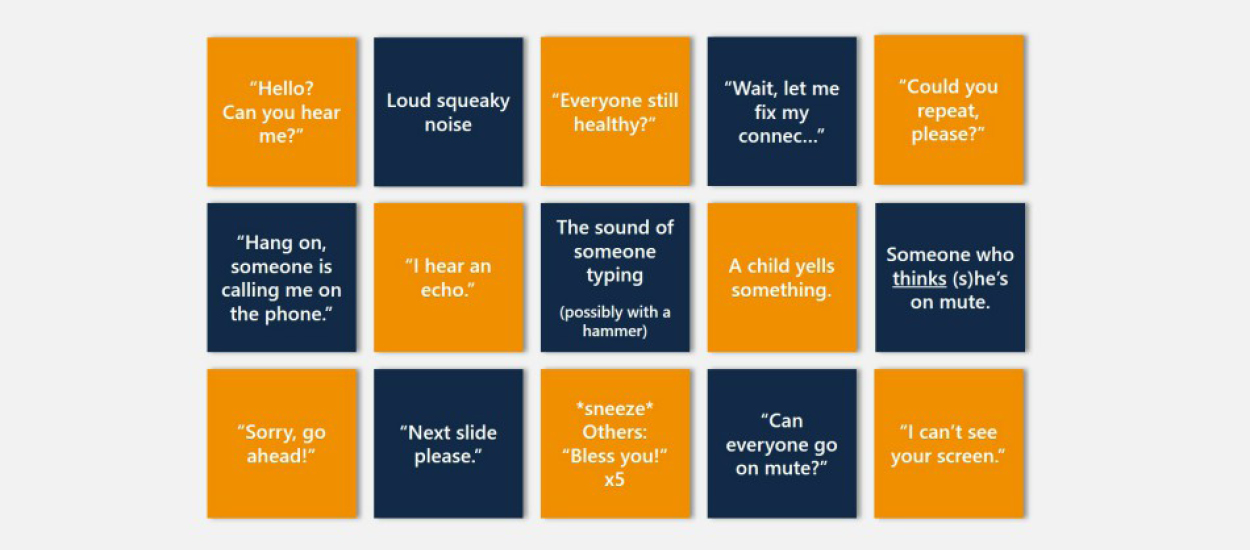 05-03-2020
composite sunroof frame
During the last AZL workgroup meeting on Product Cost Benchmarking, our colleague Hendrik Schütte presented a business case about developing a composite sunroof frame.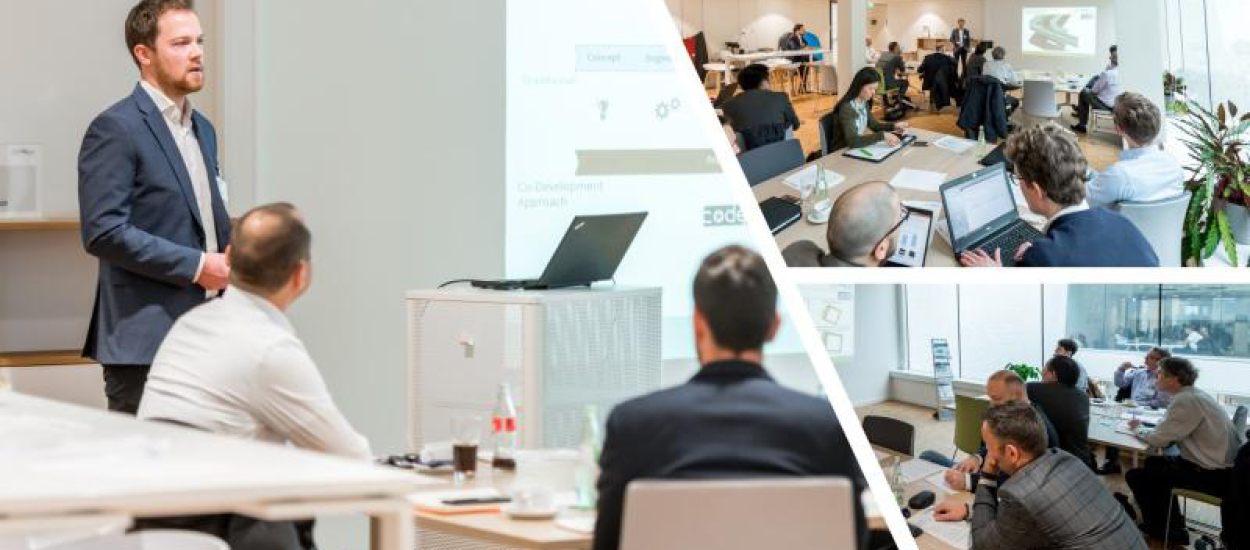 18-02-2020
iF design award for the Marie 360 child car seat
Congratulations to Swandoo for winning the prestigious iF DESIGN  Award 2020 for the Marie 360 Child Car Seat! At Code, we always work towards making our customers successful, and we are glad when they are rewarded with a prize!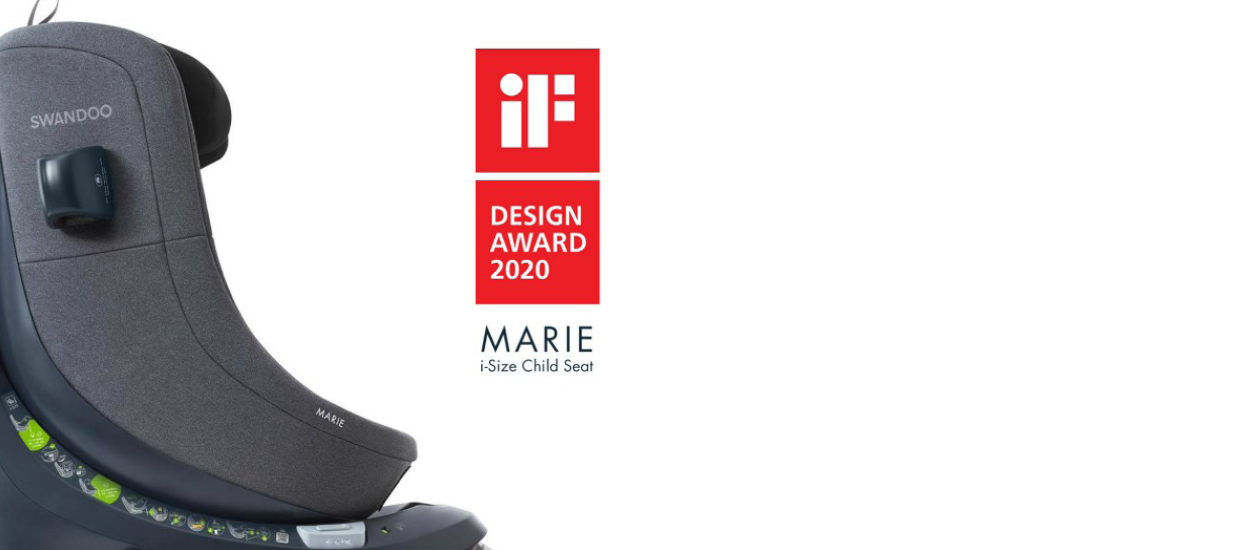 06-01-2020
start of 2020: artificial intelligence for wildlife
A new decade has started and Artificial Intelligence is applied more and more. One of our partners, Fruitpunch AI, is applying Artificial Intelligence to prevent poaching in South Africa. Code's New Year's gift of 2020 goes out to this project that is focussed on innovation and preservation.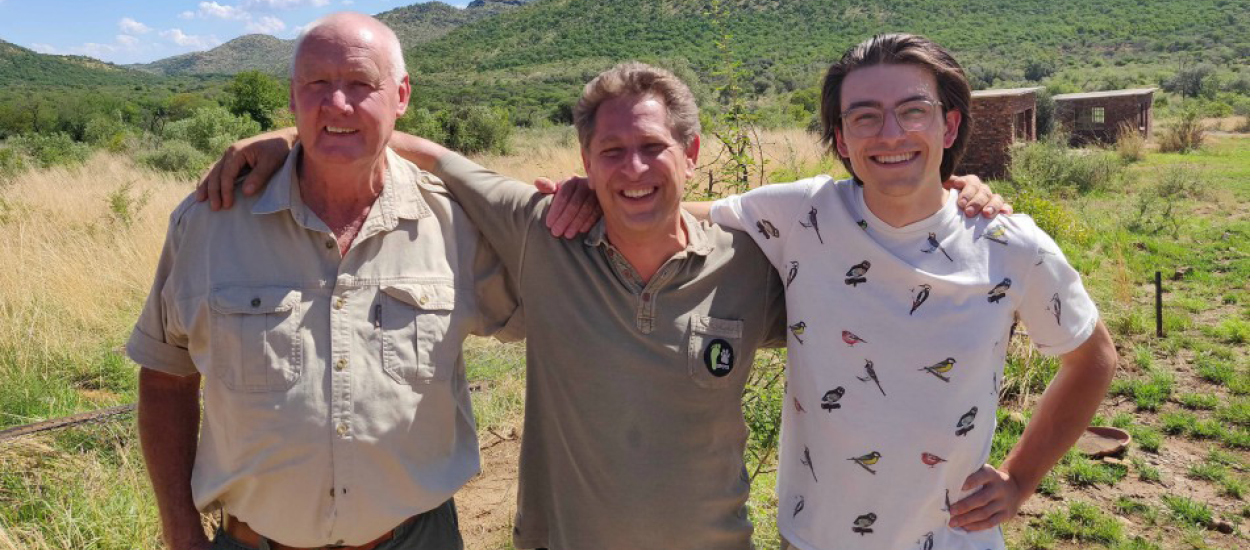 01-01-2020
code on film
Are you facing a challenge in developing your product? Could you use a partner to look at your project from a fresh perspective? Check out this video!
19-12-2019
the results of our study
Sharing knowledge is so valuable. Together with UPPAbaby and the University of Pennsylvania, we've conducted a study that we've presented at the 17th International Conference on Child Car Safety in Munich. For those who couldn't attend, we'd like to share a summary of our study.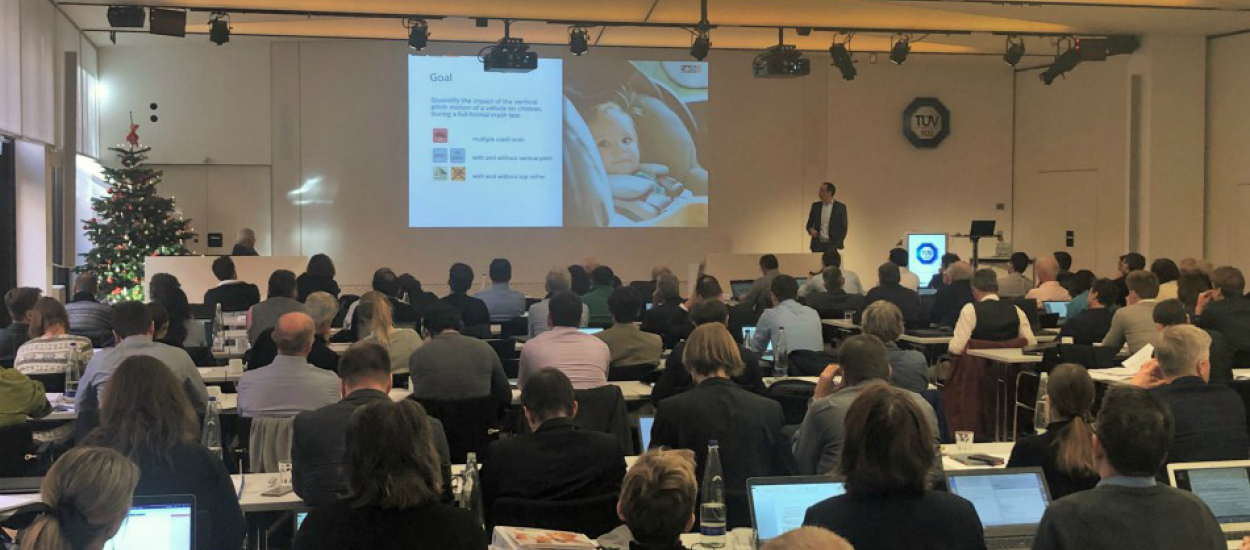 04-12-2019
on our way to Munich!
On Friday, we will share the results of the study that we've done together with UPPAbaby and the University of Pennsylvania at Tüv Süd.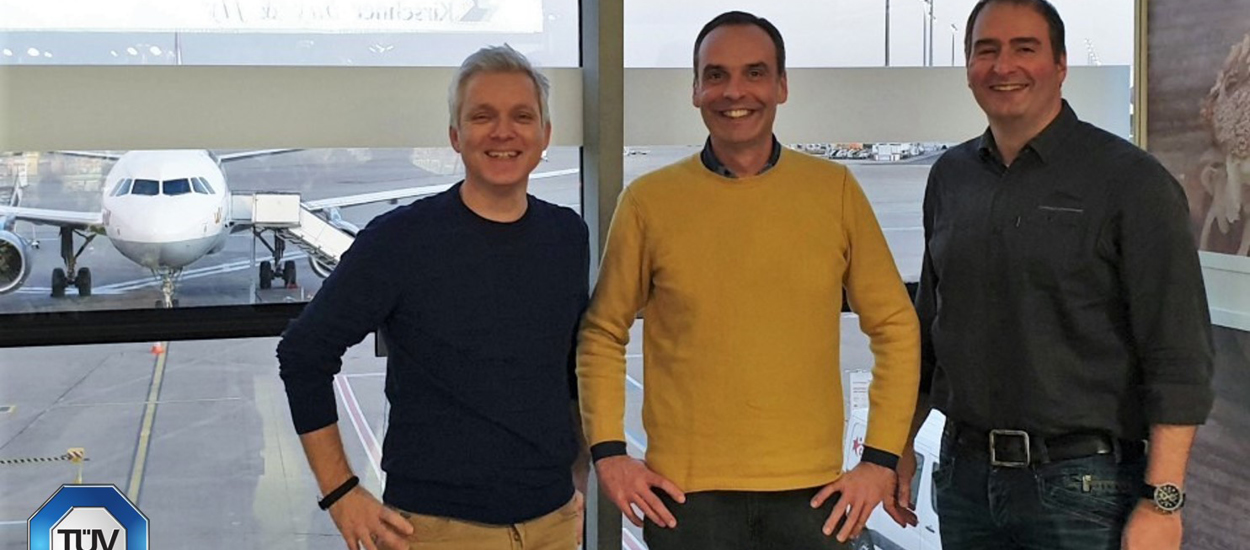 26-11-2019
presentation: the impact of vertical pitch on ATD injury metrics
On the 17th International Conference on Protection of Children in Cars, hosted by Tüv Süd, we will present the results of a study we did together with UPPAbaby and the University of Pennsylvania. In which we have investigated the impact of vertical pitch on ATD injury metrics using virtual simulations.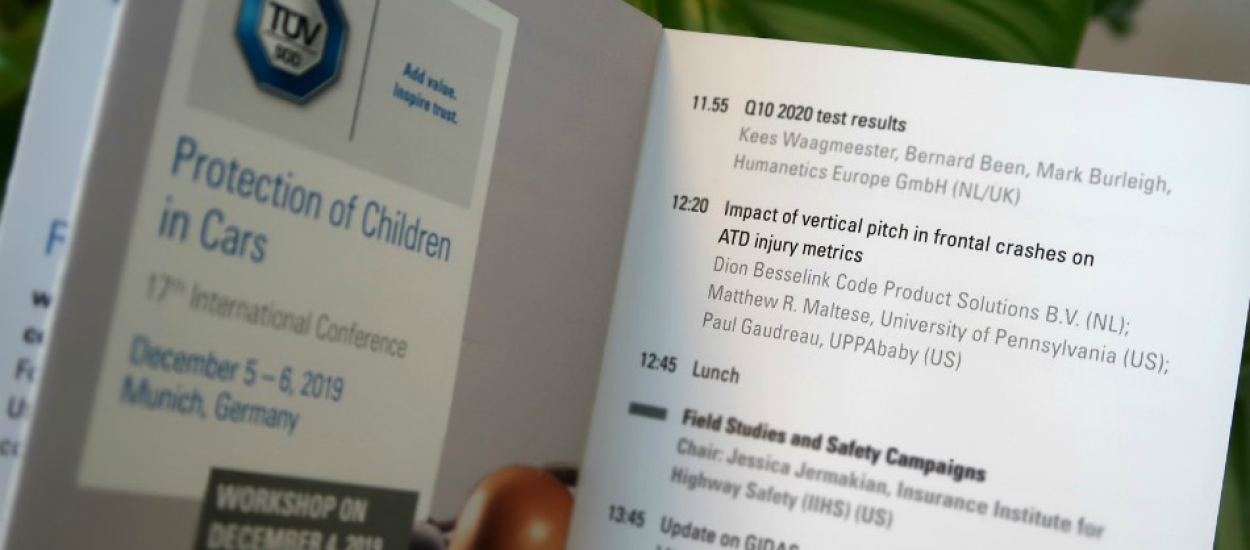 08-11-2019
BMC thermoplastic composite lab
Congratulations to Brightlands Materials Center for opening their new processing and testing lab for Thermoplastic Composites.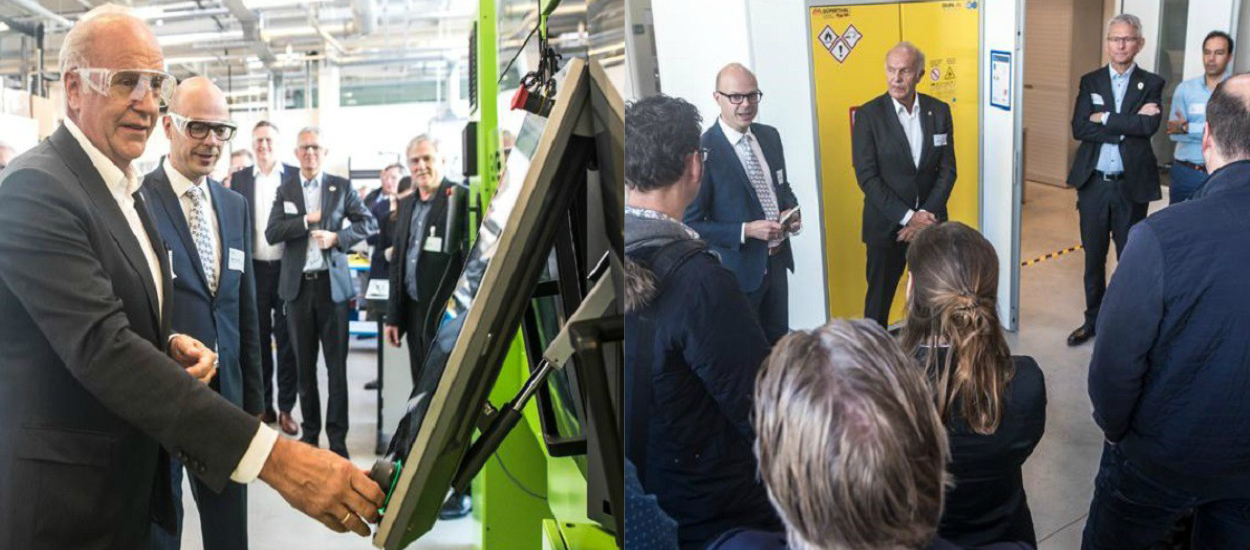 06-11-2019
video look-back on the K-Messe
Thank you all for joining us at the K2019 in Düsseldorf! Relive the moment with us by enjoying this recap video.
17-10-2019
paper on thermal performance prediction
Optimise thermal performance of your product by having insight in temperature flow fields. See how we use predictive engineering to achieve your goals. Read our brief paper here.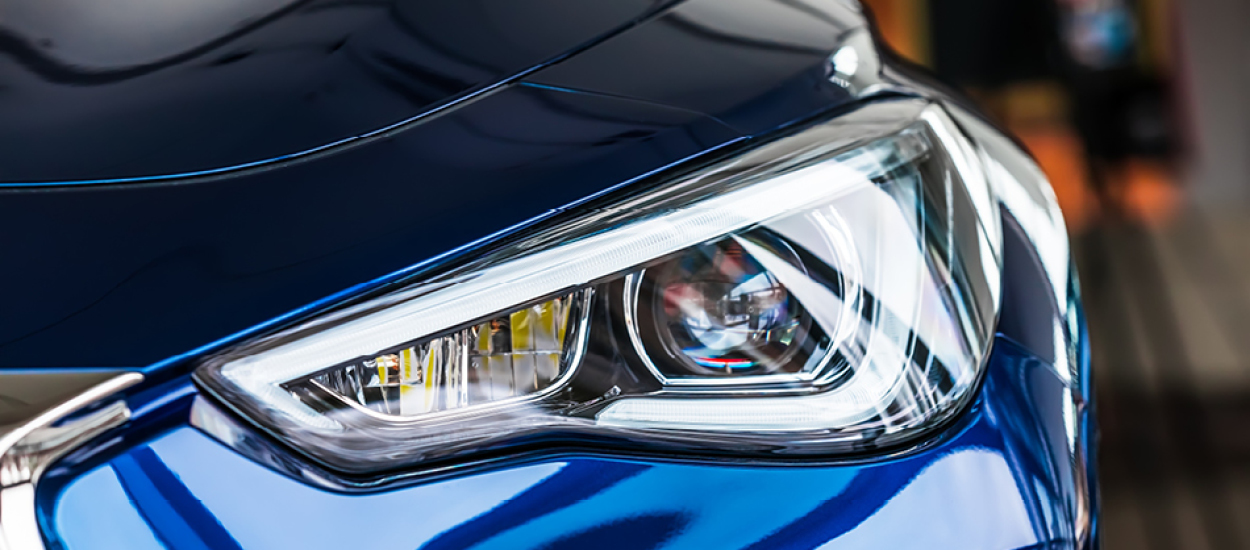 17-10-2019
Paper on Water meter cover
Fiber filled plastics can do the high performance job! Let our integrative simulations support you. Read our brief paper here.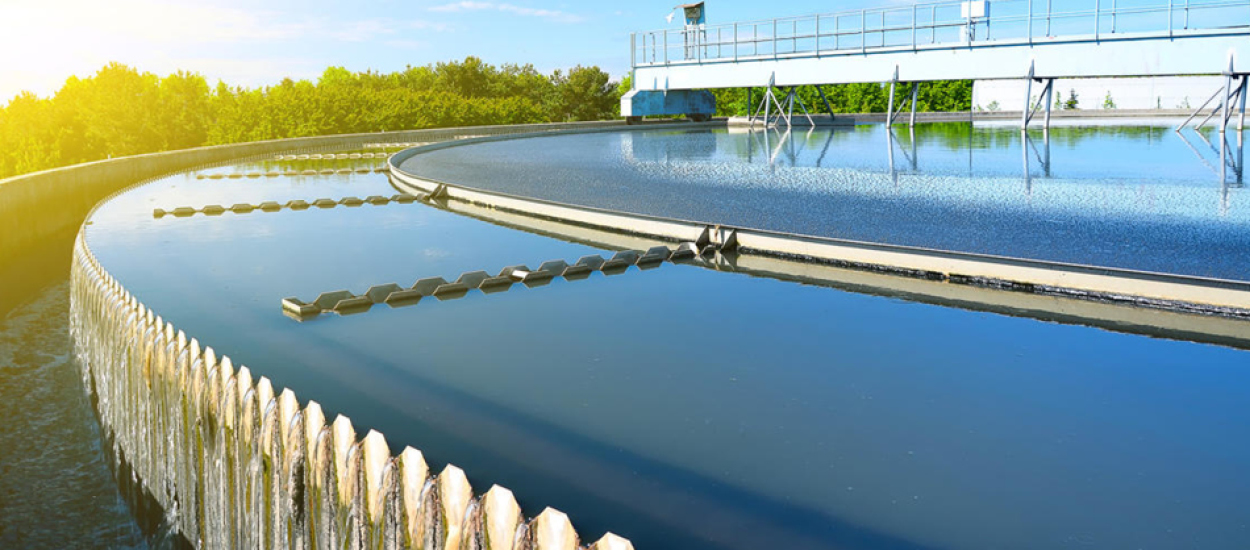 17-10-2019
paper on plastic sun roof frame
Cost friendly and light weight Sun roofs? We offer our virtual benchmarking solutions. Read our brief paper here.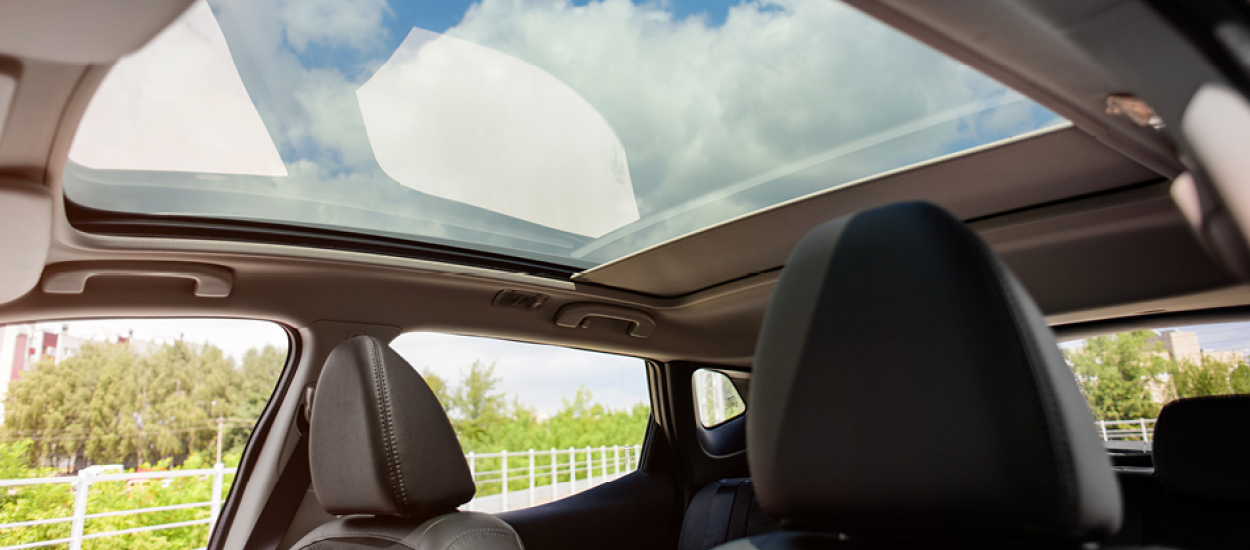 16-10-2019
paper on predictive composite forming
Maximise product and production performance for composite formed applications? See how we use predictive engineering to maximise production quality and speed. Read our brief paper here.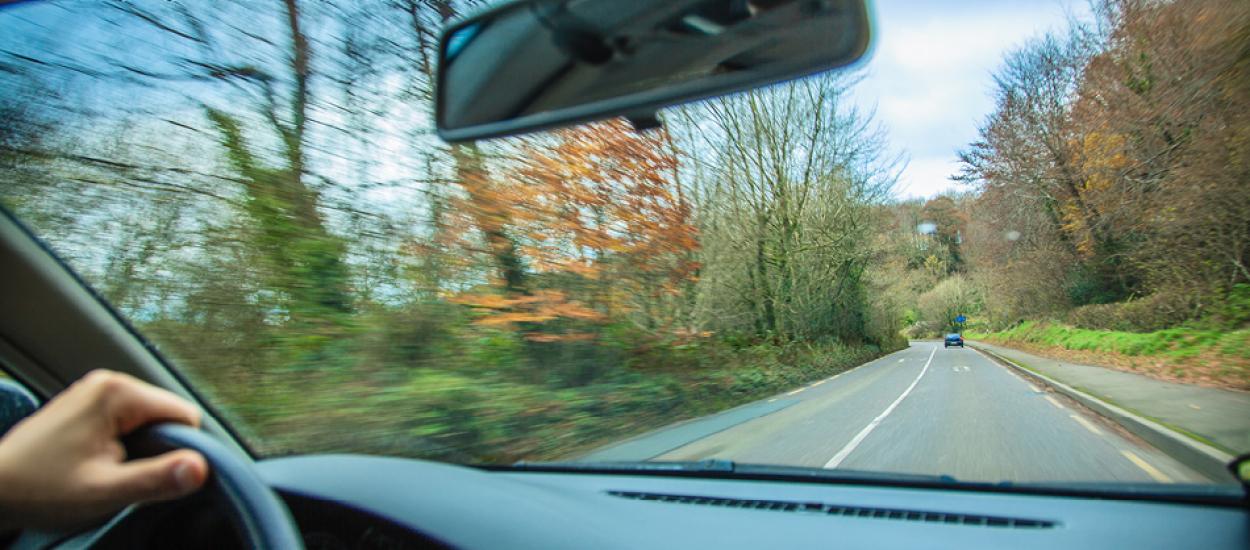 15-10-2019
paper on modeling of composite materials
Looking for validated composite material cards based on reliable measurements? Check out this brief paper that we've written about it.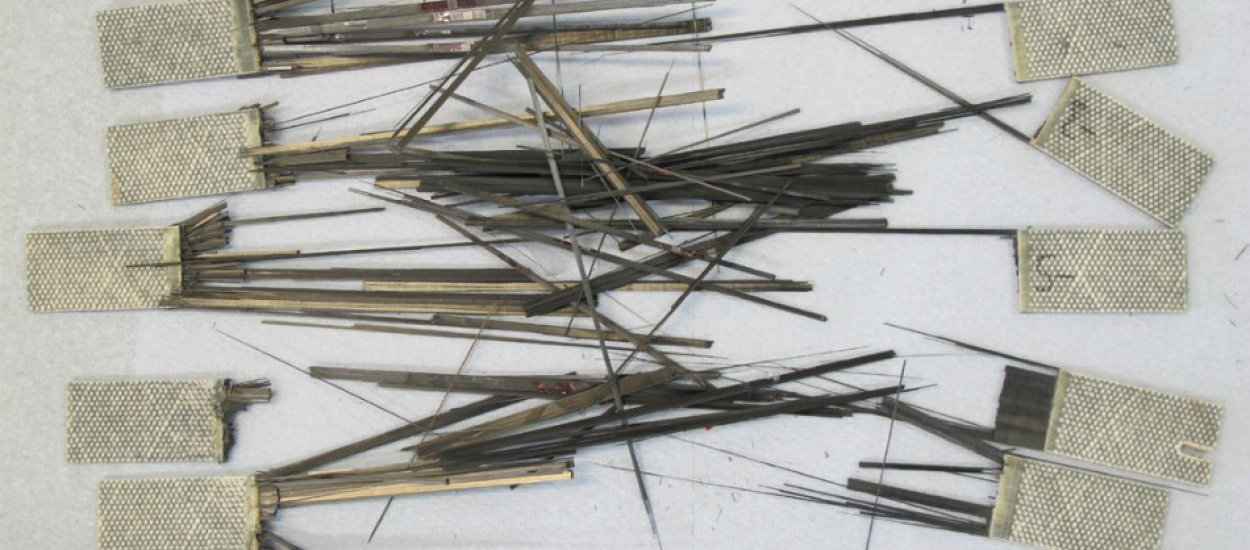 11-10-2019
partnering with polyscope at K-Fair
We're happy to welcome you with our partner Polyscope and explore new opportunities together at the K-Fair in Düsseldorf!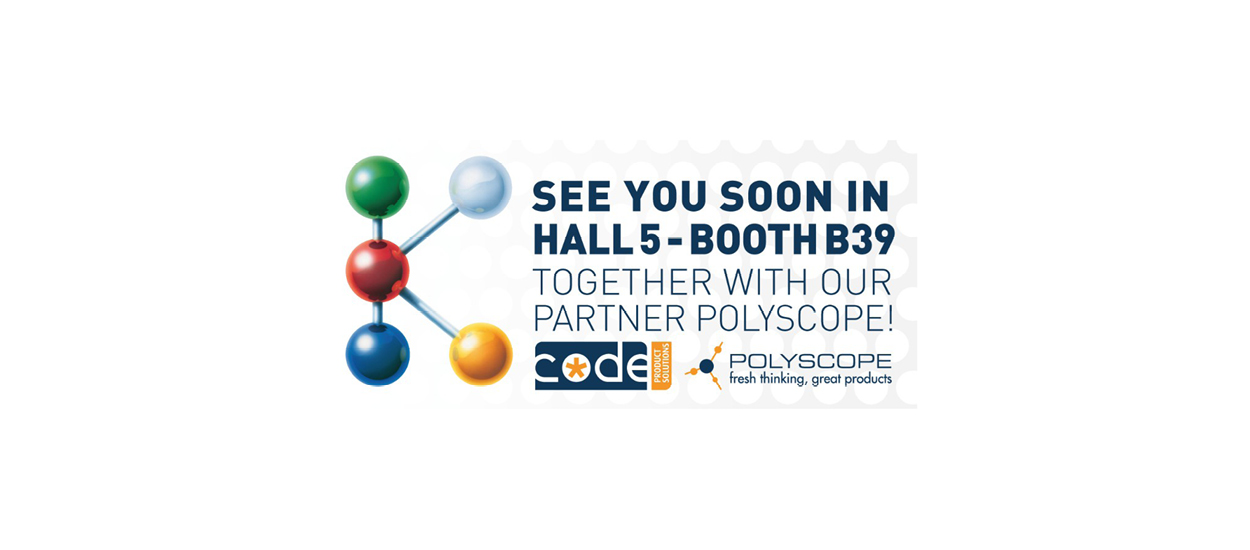 26-09-2019
webinar: concept design for plastic parts
Do you want to know why the foundation of a successful design is set in the concept phase? Then please join our webinar ''Concept Design for Plastic Parts'' on October 2nd held together with Altair!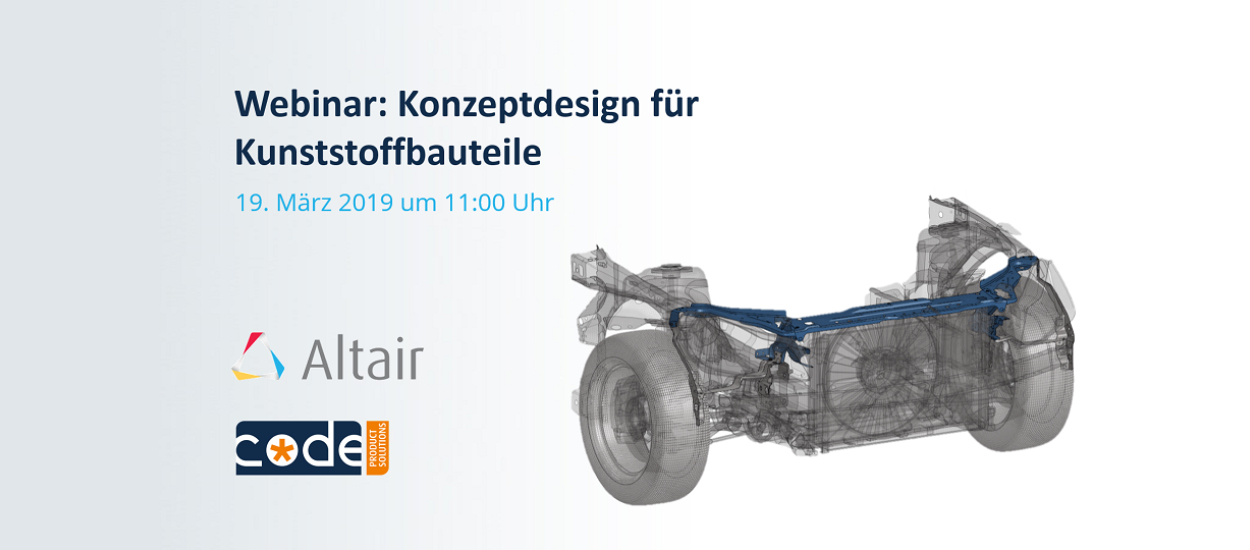 25-09-2019
thanks for a great CRS seminar!
We want to thank everyone for taking time to come and visit us at the child car seat innovation event. We hope that it left you inspired with new insights, trends and the latest innovations!
17-09-2019
child car seat innovation event
Following last year's success, tomorrow is the second edition of our Child Car Seat Innovation Event! We are looking forward to the presentations of Lorrie Walker - Safe Kids Worldwide, Alisa Baer - The Car Seat Lady and Nicolas Gonzalez-Garrido - Swandoo.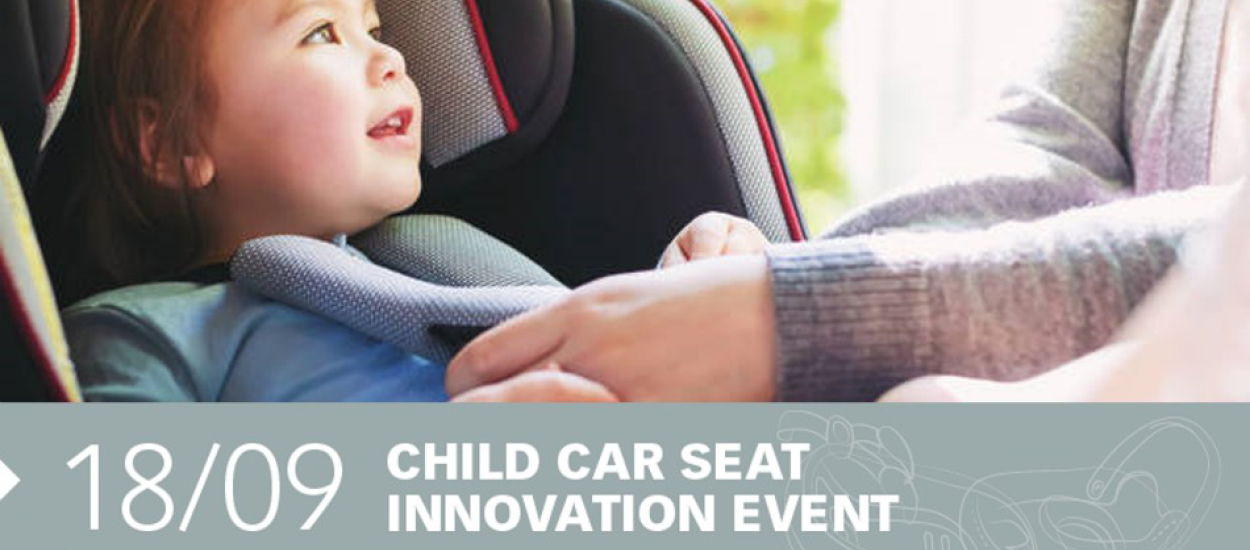 22-07-2019
CBME Shanghai: the largest child and baby expo in the world
CBME China is about to start! Held annually in Shanghai, CBME China is the world's largest trade fair for child and baby products.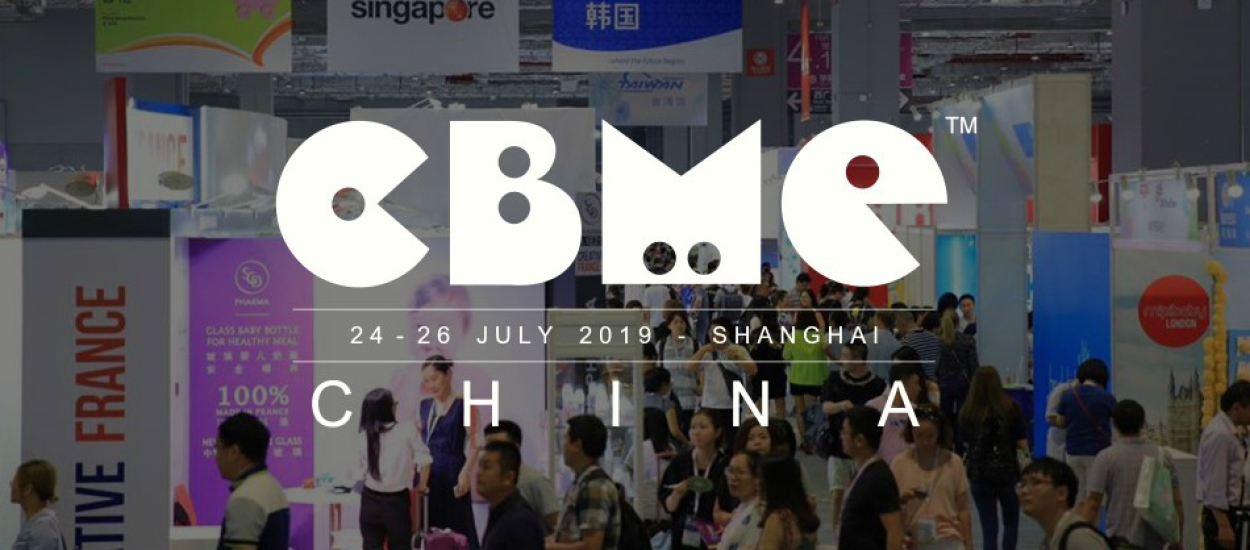 07-06-2019
speaking at LiveWorx about integrated CAD and CAE
LiveWorx: THE event on Digital Transformation where one of our experts is speaking. A session about CAE-driven design and the integration of CAD in this process. This will be illustrated by a case about Child Restraint System development.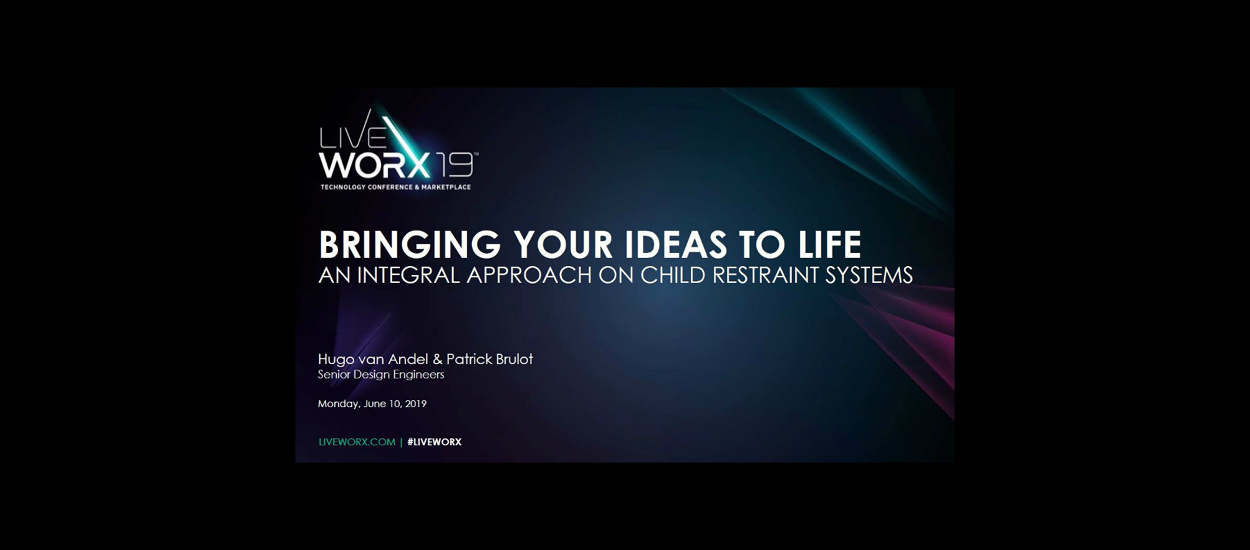 17-04-2019
presenting at the international injection moulding conference
At the IIMC in Aachen, Dr. Jens van Haag showed in two automotive examples how a simulation-driven approach can improve developments both in total product development and the conceptual phase of the typical product development cycle.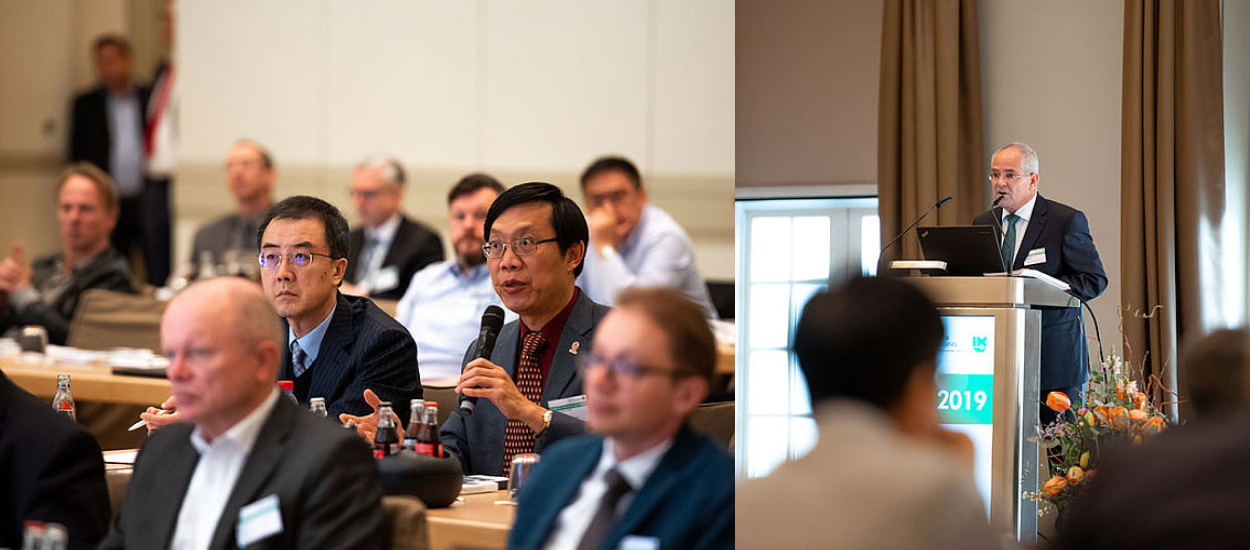 26-03-2019
innovate with lightweight
There are many possibilities in applying composites to make products lighter. Today, we are joining the inspiration session 'Innovate with Lightweight', organised by LIOF. An initiative for sharing knowledge and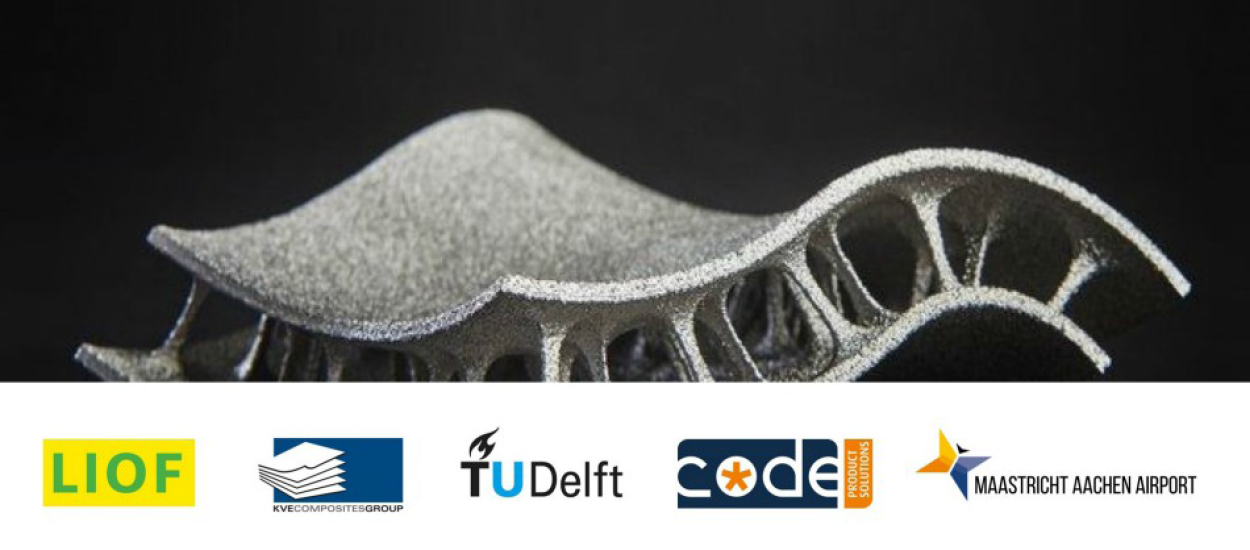 18-03-2019
webinar: concept design for plastic parts
Tomorrow, Altair and Code Product Solutions will host a webinar about CAE-engineering in Concept Design for Plastic Parts. Now is your last chance to sign up! There are only a few spots left.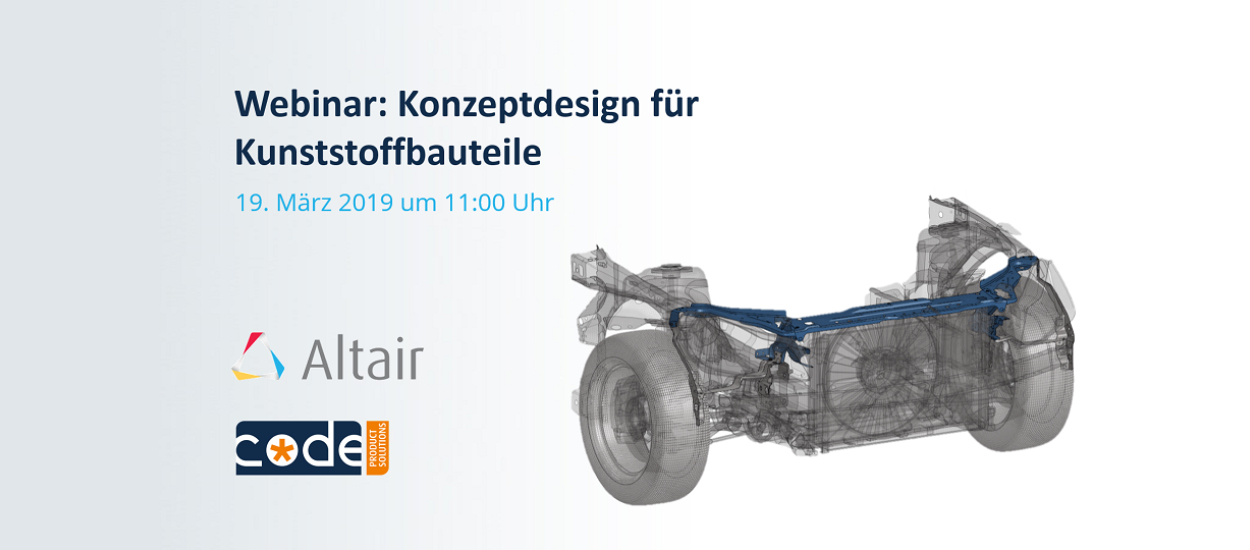 27-02-2019
optimisation methods & additive manufacturing
Which development methods and tools can help us attain an optimal design? And how can we work around certain boundary conditions concerning producibility? These and other questions revolving the topics Developments in Design and Additive Manufacturing have been answered during the latest 'Kennismeeting' at the Brightlands campus, organised by Limburgse Design Associatie.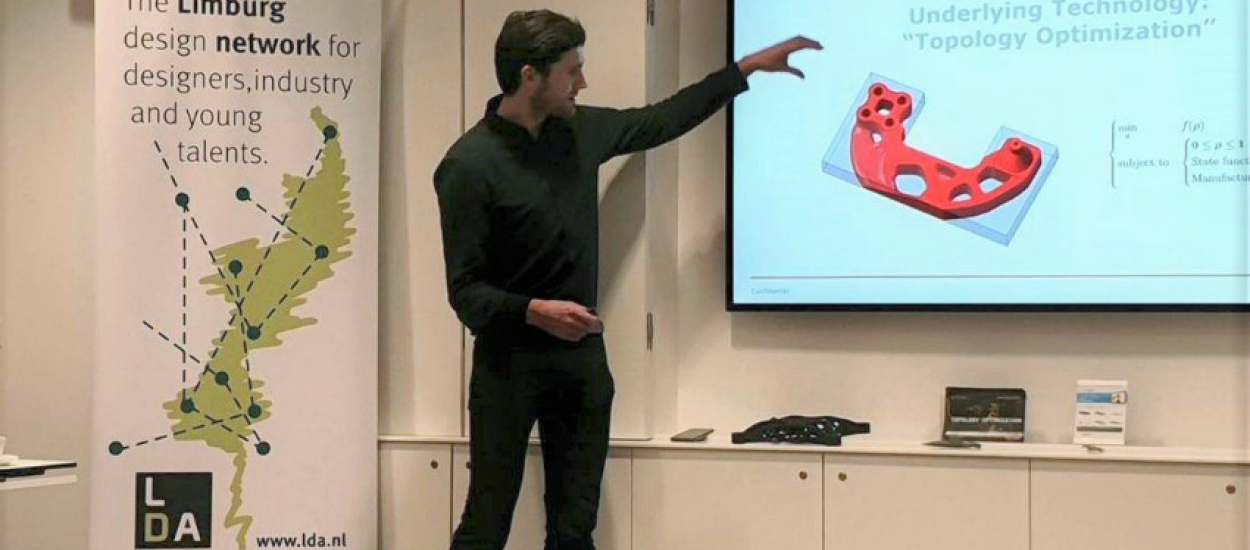 22-02-2019
lightweight & e-mobility
Collaboration in the field of Autonomous Driving and E-Mobility is an important stepping stone on the road to innovative developments. This week's "E-Mobility meets Lightweight" event at the campus of RWTH Aachen University perfectly facilitated in this.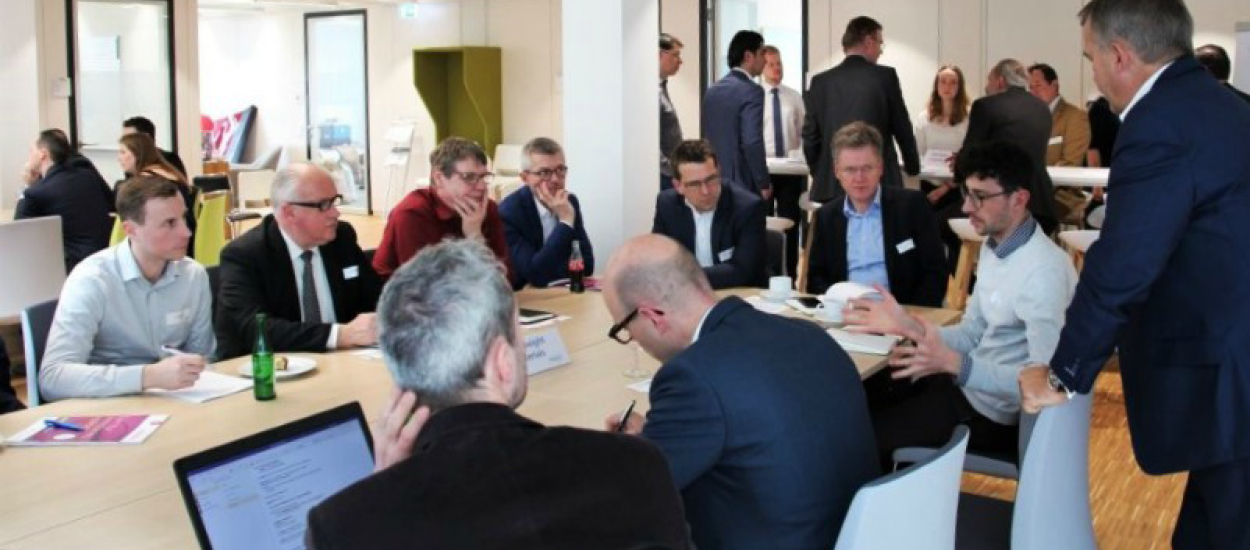 05-02-2019
keynote: lightweight technologies
"What are your views on the advances in simulations and validations of lightweight technologies?" That is what we will answer during our keynote presentation at the International Conference on Light Weighting Technology in Pune, India.
01-11-2018
presenting at EXO Berlin
Last week, Code and Project MARCH travelled to the capital of Germany to present at EXO Berlin: an international conference for exoskeletons and human augmentation technologies.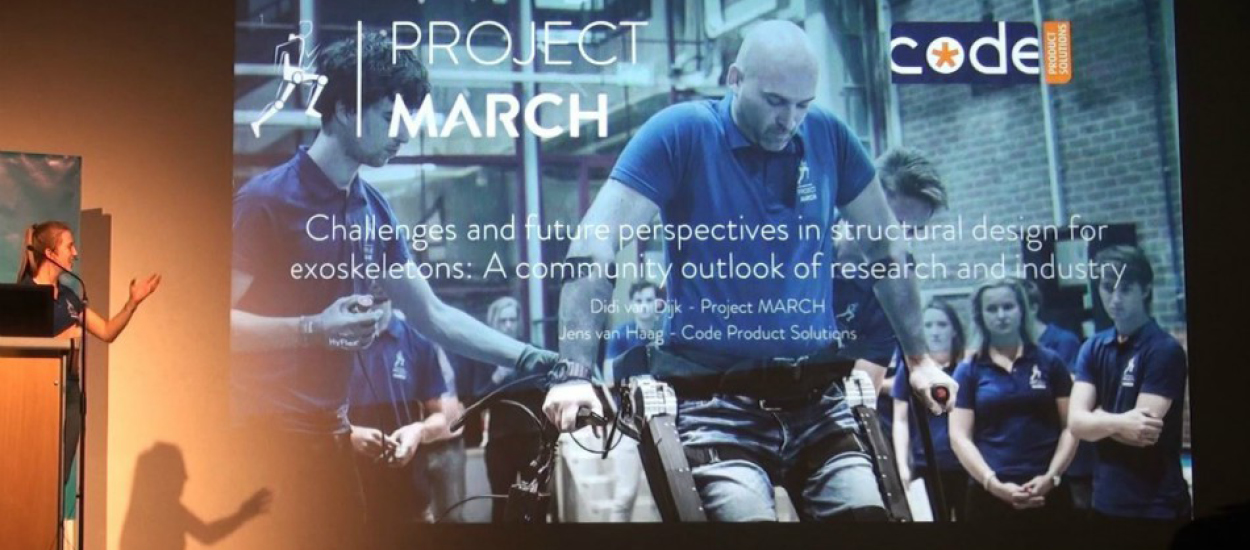 29-10-2018
ITHEC 2018
It's time for ITHEC again! Code's David de Vries and Hendrik Schütte will be contributing to the international dialogue on thermoplastic composites in Bremen this week.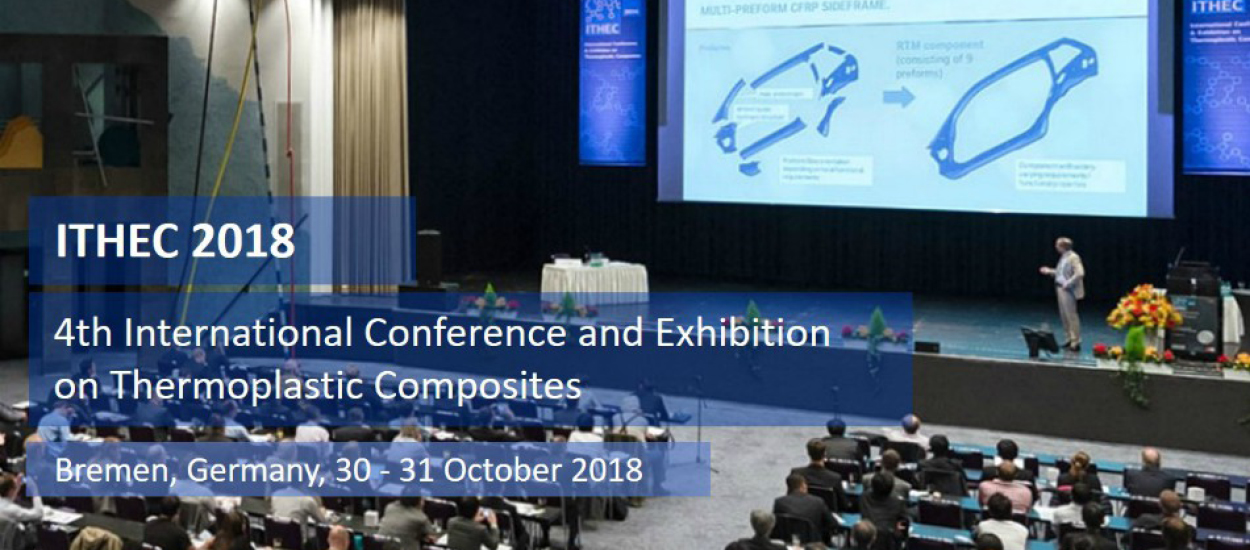 01-10-2018
looking back on our CRS seminar
How does integrated CAE and CAD lead to innovative Child Car Seat development? And how can safety designs be optimised at an early stage? These topics and more were discussed during our latest seminar about CRS development.
30-09-2018
project MARCH wins the cybathlon!
Project MARCH, one of the student teams Code supports, participated in the Cybathlon in Düsseldorf. To prove to the world that this team is on top of their game, they participated in this competition for exoskeletons in which they conquered all obstacles! On behalf of the Code team, congratulations! We're very proud of you.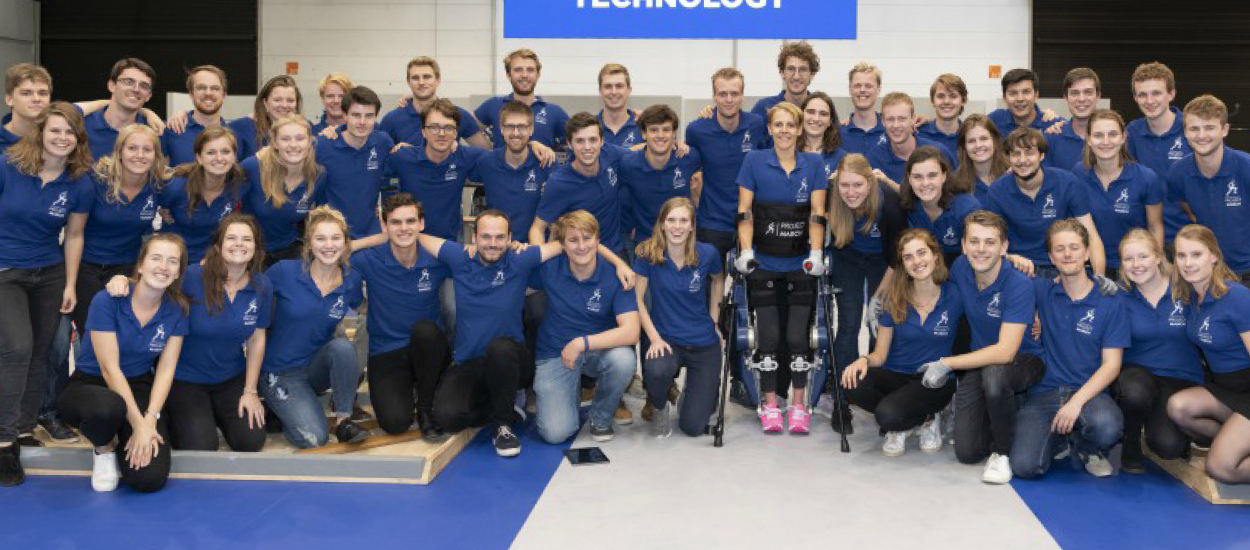 20-09-2018
a great first CRS seminar!
Yesterday, our seminar on the Latest Developments of Child Car Seat Development took place on the Automotive campus in Helmond. Together with our partner TASS International, we have hosted six presentations of speakers from the entire value chain of CRS Development. We have covered the whole development cycle in the presentations: from the concept phase, to simulation engineering, validation and homologation to the point of production.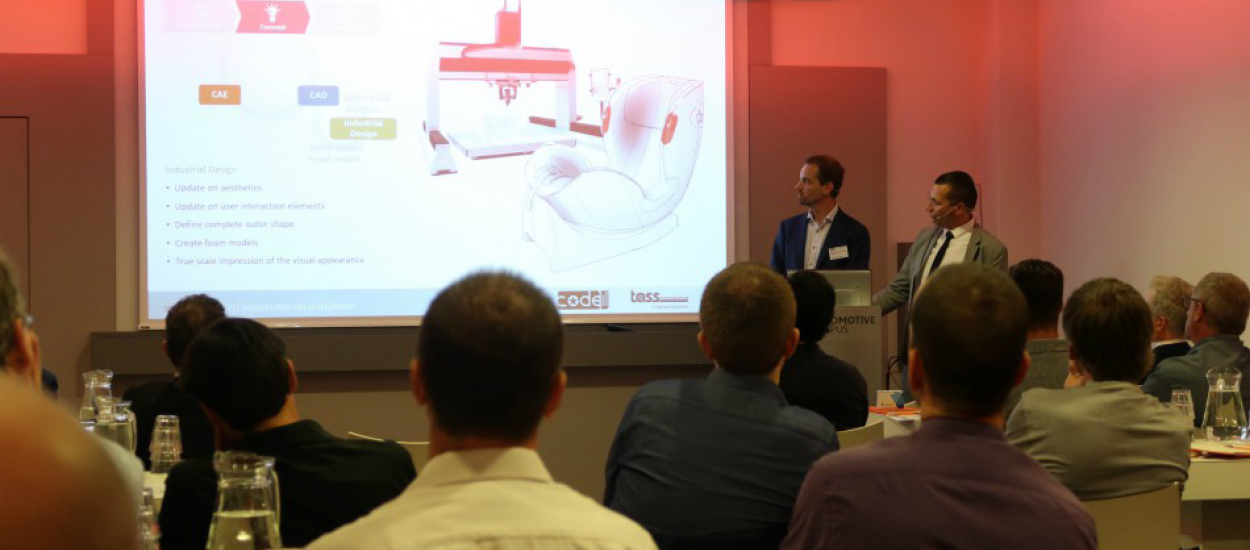 26-08-2018
join our seminar on CRS development!
What is the most efficient method to develop an i-Size Child Car Seat? Speakers from the entire CRS value chain will share their expertise to answer this and other questions during our upcoming seminar. Our speakers are: Ronald Vroman, Paul Gaudreau, Richard Lancashire, Tim Janssen, Harold Van Aken, Gerben van den Oord & Hugo van Andel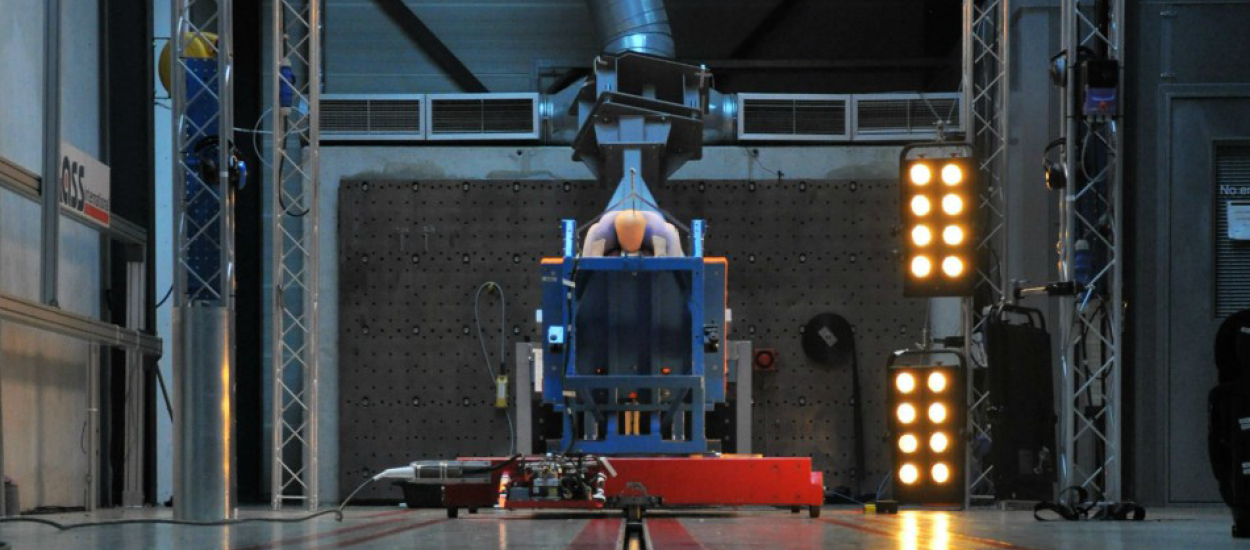 07-08-2018
the added value of FEM
For two years already, Project MARCH and CodePS have been collaborating. Together, we work towards an optimal exoskeleton to make full mobility possible for people with a spinal cord injury. Why is applying FEM valuable in this process? Evelien Heerkens explains why.
05-03-2018
exhibiting at JEC world 2018
JEC World 2018, one of the largest composite fairs, is starting tomorrow! The next three days, we will be sharing our revolutionary approach in optimising high demanding structural applications with Computer Aided Engineering, combined with extensive cost evaluations. This all leads to an optimised lightweight thermoplastic composite product. We are looking forward to welcoming you in Hall 5A, Booth C55. See you in Paris!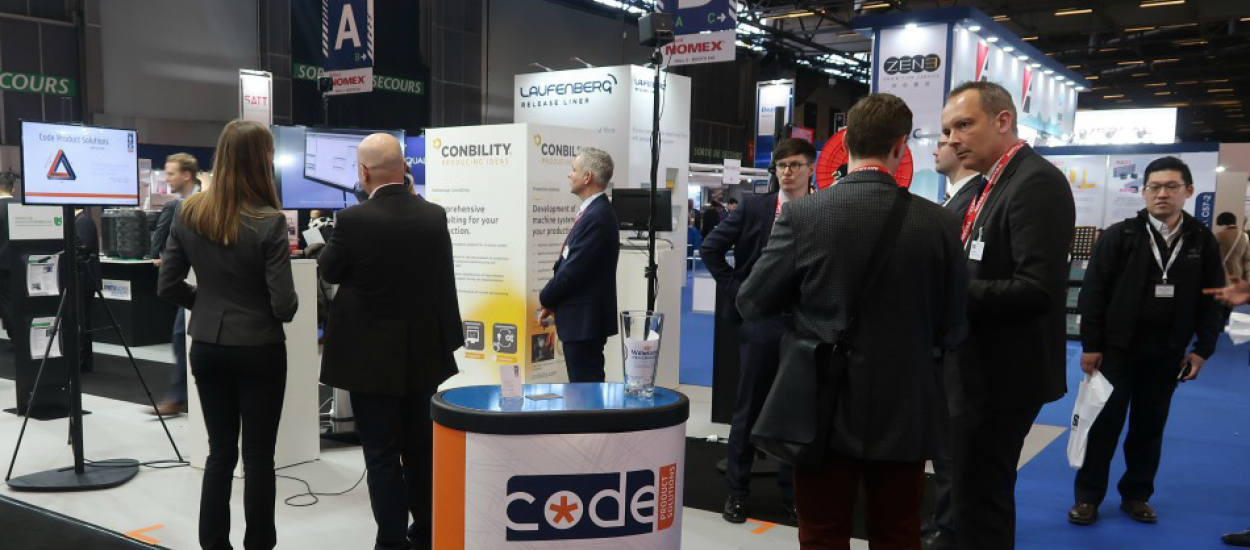 25-09-2017
optimising knee joints
Our joint blog is online! High precision, great forces, safety… It has all been taken into account in the knee joint of the exoskeleton that we have optimised together with Project MARCH. With this great robotic suit, people with a spinal cord injury are able to walk again. When the student team asked for our help and FEA expertise, we did not need to think twice; Of course, we wanted to help!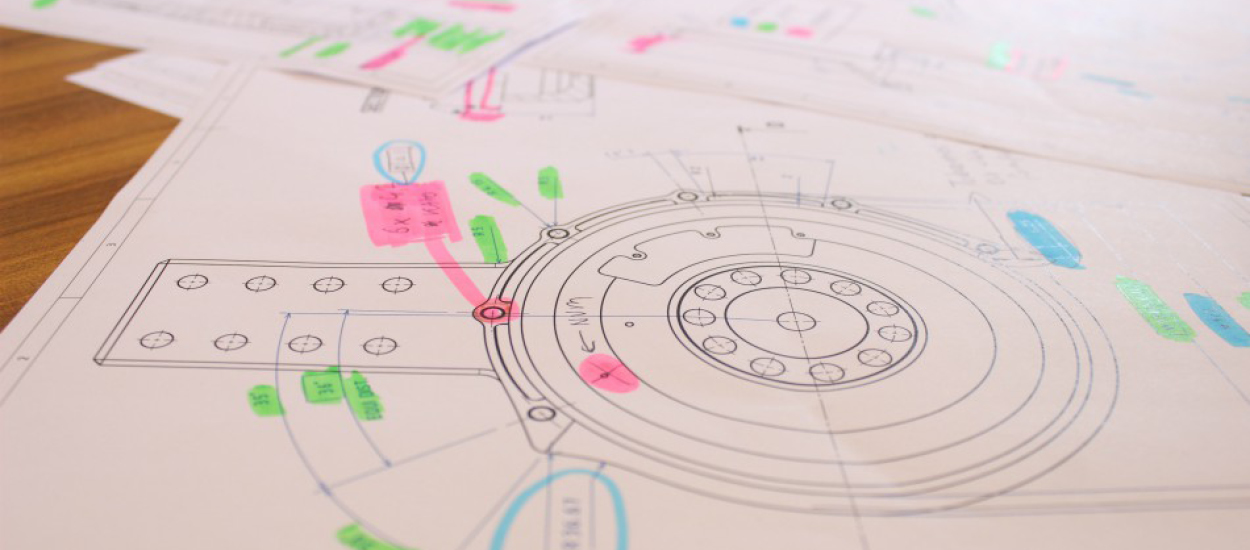 06-07-2017
code Amsterdam!
Code Product Solutions keeps growing! We have already opened our fourth office, which is located in the capital of the Netherlands: Amsterdam!
22-06-2017
viel erfolg, Hendrik!
A very warm welcome to Hendrik Schütte! This Lighweight Design Specialist is the newest addition to our team. Via one of our partners, AZL Aachen GmbH, we met Hendrik, for which we are very grateful. Hendrik recently graduated from RWTH Aachen University in the field of Aerospace Engineering and will be fulfilling the position of Simulation Engineer at Code. We wish Hendrik 'viel Erfolg'!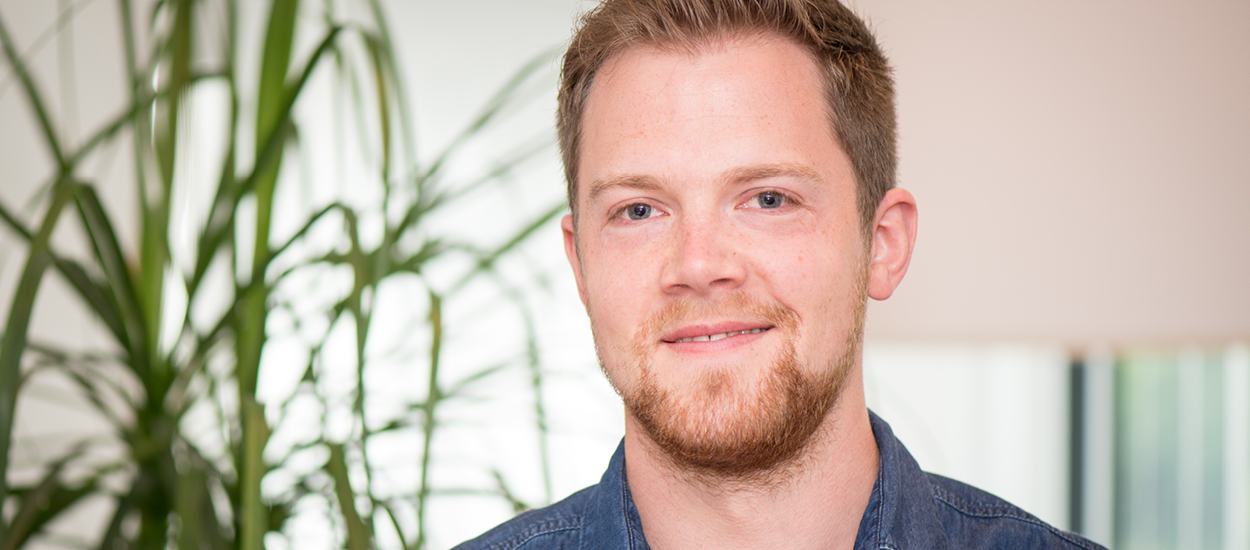 16-06-2017
How to build a racing car?
Building a racing car for the very first time; that sounds like a challenging project! The Formula Student Team from Zuyd Hogeschool accepted this challenge. As one of the main sponsors of the project, we are incredibly proud of the whole team for their achievement. Just a few finishing touches and the team is ready for the Formula Student Competition in Silverstone. We wish you the best of luck.
23-03-2017
TASS international and code: joint webinar!
TASS International and Code Product Solutions presented a joint webinar! We discussed how we developed an i-Size child car seat and reduced its costs thanks to less physical testing. This was accomplished while still meeting all R129 safety requirements. The key to success: CAE-driven design.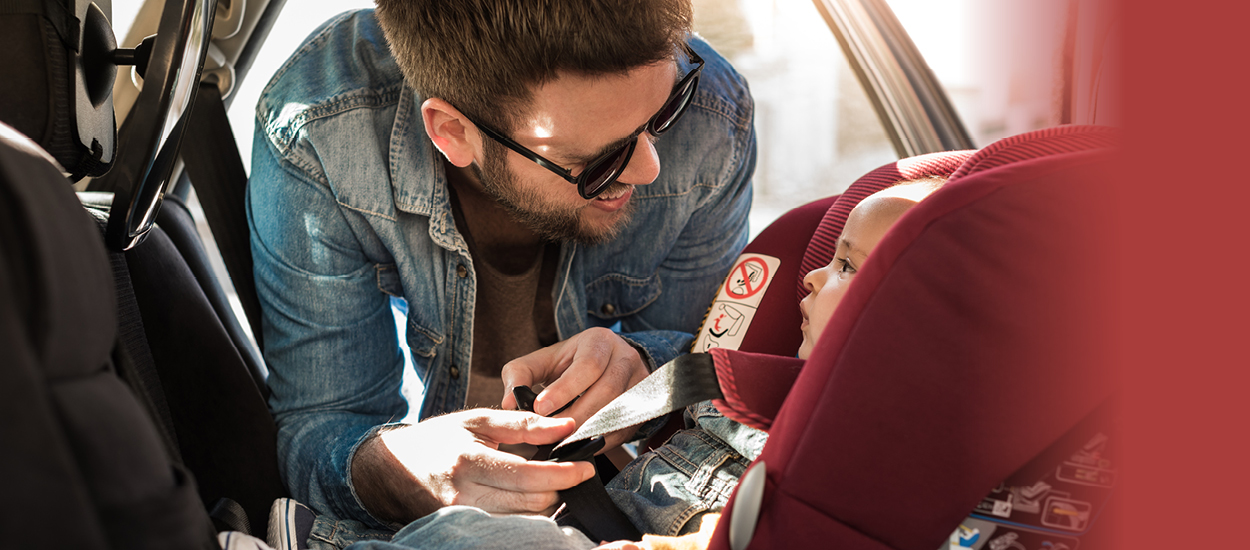 24-02-2017
how to perfectly stir my coffee?
We are CAE engineers. But also coffee lovers. Combine these two and what happens?
21-02-2017
webinar: i-size child car seat
Using a CAE driven design process, we support children's car seat manufacturers to develop R129 i-Size seats. On the 23rd of March, we will host a webinar together with TASS International on this (virtual) development.